Whether you're a consumer interested in buying products on Amazon, or an Amazon seller looking to generate passive income, no doubt you're always in search of new ways to save money on Amazon. You're probably already familiar with a few helpful Amazon business tools, like Jungle Scout and Viral Launch. But have you ever heard of a little Google Chrome extension called Keepa?
The Keepa Chrome extension is a tool that carefully monitors prices on Amazon, to help buyers and sellers make informed decisions about their investments. By keeping tabs on the pricing history and sales rank of every item in a region's Amazon Marketplace, the Keepa plugin and app alert users about sudden events, like a price drop or change in availability.
The same features are also available through the Keepa app.
So how does Keepa work, and can it really help save you money? In this Keepa review, we'll take a look at all of the main Keepa features, and see how it compares to similar resources. Read on to learn more!
What Can Keepa Chrome Extension Do For You?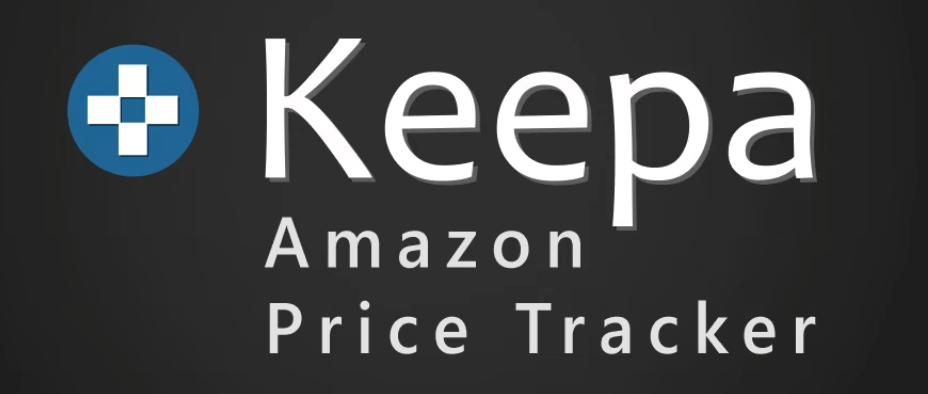 The Keepa Chrome plugin is an efficient tool to have for Amazon sellers and consumers alike. When used in conjunction with other Amazon business tools like IO scout, it can become a strong component in your money-saving arsenal. Using Keepa extension to help you keep track of changes in pricing information will allow you to make smarter investments and buying decisions.
Keepa allows users to monitor Amazon price changes for items that interest them. It provides the user with data about the item's price history and sales rank, so they can see how it performs over time before they decide to buy it. It also gives instant alerts for price drops, so you can quickly purchase your desired item while the price is at its lowest.
Keepa helps save you time by allowing you to search for data about a bunch of products at once. Don't stress if your product watch list seems too long. By importing your Amazon Wish List, you can start tracking all of the products that are important to you with one click.
With its user-friendly interface and accurate price monitoring features, it's easy to see how Keepa can help sellers and buyers navigate the Amazon Marketplace in an efficient and informed manner.
What Features are Available?
So how exactly does this innovative browser extension accomplish the task at hand? In the next section, we'll take a look at each of the main features Keepa uses to monitor the Amazon Marketplace and keep users up to date on changes to pricing and availability for products on Amazon.
Price History
The price history tool is one of the most important Keepa features that come with the extension. This is not only useful for avid consumers of Amazon products, but it provides invaluable data for sellers as well.
As a consumer, your goal is to get your desired product in exchange for the smallest amount of money you can part with. As prices fluctuate, the Keepa app gives accurate updates about the changes and lets you know when prices are low. This way, when the moment is right, you can purchase the product at the price that suits your budget. Tracking the changes in price over time allows you to manage your expectations for upper and lower price limits, so you know when to buy and went to keep waiting.
As a seller, tracking the pricing fluctuations is even more important for protecting your revenue. You not only want to buy when the price is as low as possible. You also want to resell when prices are high. Using Keepa keeps you informed about changes to pricing information so you can make smart business decisions.
Sales Rank
The data Keepa app provides about a product's sales rank history is another invaluable benefit for any Amazon seller. With the prominence of fads and short-lived trends on the marketplace, it can be difficult to tell whether a product is a timeless investment or only good for a season. Keepa lets you see a product's track record based on its sales rank, so you'll know if it's worth it before you make your purchase.
Keepa gives you ranking data for not only products but also their selling merchants. That way, you know if you're doing business with a reputable vendor before you've already spent your money.
With access to your desired product's ranking data, it's easy to tell if the product will be a best seller before you make the investment. Any best-selling products and buy box winners are sure to be included in Keepa's best seller lists.
By keeping the data provided by these best seller lists in mind, you can focus your investments on the products that will actually help grow your income. This useful tool makes it easy to choose between a timeless top seller and a short-lived trend.
International Market Analysis
The great thing about Keepa is that it's not just available for the American marketplace. It also does price tracking and availability monitoring for Amazon Marketplaces in Canada, the United Kingdom, Australia, France, Italy, Spain, Germany, Mexico, Brazil, India, and Japan.
This data can be really helpful when trying to make an informed buying decision. Instead of overpaying on the United States marketplace, or the marketplace where you live or conduct business primarily, you can compare prices for the same product on other marketplaces to find the most affordable option.
Similarly, if a particular product isn't selling very well in your preferred region, you can find out which countries have a higher demand for it. That way, when you go to resell the product that Keepa helped you buy at the lowest price possible, you can make sure you've explored all of your selling options and found the best deal. That way, you can make even more money back for your investment when all is said and done.
This international marketplace data is certainly a game-changer, and it's one of several reasons why savvy buyers and sellers might want to use Keepa.
Alerts for Price Drop and Availability
Because buying and selling based on price fluctuations is a time-sensitive matter that has a significant effect on your business, Keepa wants to keep you in the know as soon as something changes that could require you to act fast. That's where the handy alert system comes into play.
Keepa automatically gives users an alert whenever the price for an item they're tracking drops. The sooner you know that the price has dropped to your desired range, the sooner you can swoop in and make the purchase before someone else takes advantage of the opportunity. Just a few minutes can mean the difference between a savvy business transaction and a frustrating setback.
Keepa also notifies users about changes regarding product availability. If you've been waiting to purchase a product that is out of stock, Keepa will let you know as soon as more copies are available, so you don't end up waiting any longer than you have to.
Similarly, if you've been planning to buy a product at a low price and then resell it when prices are high, Keepa will notify you if that product goes out of stock. This gives you time to adjust your revenue-generating strategy, so you don't just have to wait around for stores to be replenished
Tracking Prices with Keepa
The price-tracking feature is where the action really happens with Keepa. This tool converts all of the price data on Amazon for your desired products into a helpful chart. This graphic displays a clear picture of each product's price history, showing fluctuations in price and the dates when they happen.
You can manipulate the chart so that it displays more specific information, such as the price history for a particular category or time period. This tool also displays information on price differences between used, new, and Amazon products. The visual dynamic of the graph makes it easy to process the data and make decisions based on these price fluctuations.
Useful resource: How to use and read Keepa graphs.
The Deals Page
This tool helps Keepa users keep track of the best deals currently being offered on the Amazon Marketplace. It displays information about products that have seen significant price reductions in the recent past. This way, when you're looking for sweet deals and sure-fire savings, you can find all of the best deals aggregated in the same place.
Deals can be filtered by category, so you can track deals on new items, used items, warehouse deals, buy box discounts, collectible refurbished items, and more.
You can also filter these special savings opportunities by time period and price drop percentage. It's really an efficient tool for keeping track of price drops you might not otherwise have thought to take advantage of.
The Data Page
With the tools on Keepa's Data page, users can perform a variety of other tasks and keep track of other kinds of information. These tools include the product finder, product viewer, top and bestseller lists, and the Amazon category tree.
With Keepa product finder, you can search the Amazon Marketplace based on your desired qualifications to find the perfect product for you. The product viewer allows you to import and export lists for easy data aggregation.
The Amazon category tree provides a new way to peruse the marketplace. It displays every category used by Amazon to organize products, and it makes it easy to narrow down your product search when you only have a vague idea of what you're looking for.
This page also presents data such as a product's review count history. The review count history is a good way to judge customer feedback.
How Much Does it Cost to Use Keepa?
It's finally time to discuss Keepa pricing, and you might be surprised at how affordable it is. That's because Keepa is completely free to use. Yes, really, it's free. This does come with some caveats, though.
While a basic membership is indeed free, this limits the amount of information you'll be able to see. For access to certain advanced benefits, a fee of $20 a month is charged.
Whether or not you can get what you need out of a free membership depends on your specific circumstances. However, for the savings that Keepa can bring you, $20 a month is more than reasonable. You can always cancel your subscription if you want to revert back to using the free version.
How Does Keepa Compare with Other Tools for Amazon Sellers?
Keepa is one of a great number of tools that can help users navigate the Amazon Marketplace in a more informed and responsible manner. But how does Keepa rank against its competitors? In this section of the review, we'll look at two other resources for Amazon price monitoring and see how they match up.
Camelcamelcamel
Camelcamelcamel is another price monitoring service for the Amazon Marketplace. Overall, it's incredibly similar to Keepa, although there are some small differences.
First of all, every single feature offered by Camelcamelcamel is completely free to use. It may seem that this gives it a leg up over its competitor, but in truth, Camelcamelcamel has fewer available features than Keepa in the first place. It's still a perfectly valid marketplace monitoring tool, although it may be less extensive than its competitor.
Furthermore, Camelcamelcamel has a smaller database than Keepa. It's also only available for Google Chrome and Firefox, while Keepa is supported by Firefox, Chrome, Chrome Opera, and Microsoft Edge.
All in all, the difference isn't significant between CamelCamelCamel and Keepa. So if the reduced price is worth the setbacks that come along with it, Camelcamelcamel is not a bad option to have. However, for a small fee, you can get access to the even better support offered by Keepa.
Unicorn Smasher Pro
Unicorn Smasher is another resource for those in need of Amazon Marketplace analytics. It has many similar features to Keepa, such as price and ranking information, but it also has some things that its competitor doesn't, like its data-sharing tool and AMZ Tracker compatibility.
Unicorn Smasher offers both free and paid subscription tiers. The Pro version costs $49 for a lifetime subscription, which seems like a steal compared to Keepa's price of $20 a month. However, Unicorn Smasher has been known to have problems with accuracy in the past, and they don't offer as many benefits overall. To ensure the information you're paying for is genuine, it's probably safer to go with Keepa.
The Final Verdict
As has been made clear by this review, this Amazon Chrome extension can be a very useful resource when it comes to making smart decisions on the Amazon Marketplace. Its benefits seem to outweigh those of its competitors, with the only real drawback being the subscription cost, which is not unreasonable.
All in all, it seems like the Keepa Chrome extension is an effective way to keep your expenses low and profits high when buying and selling on Amazon.